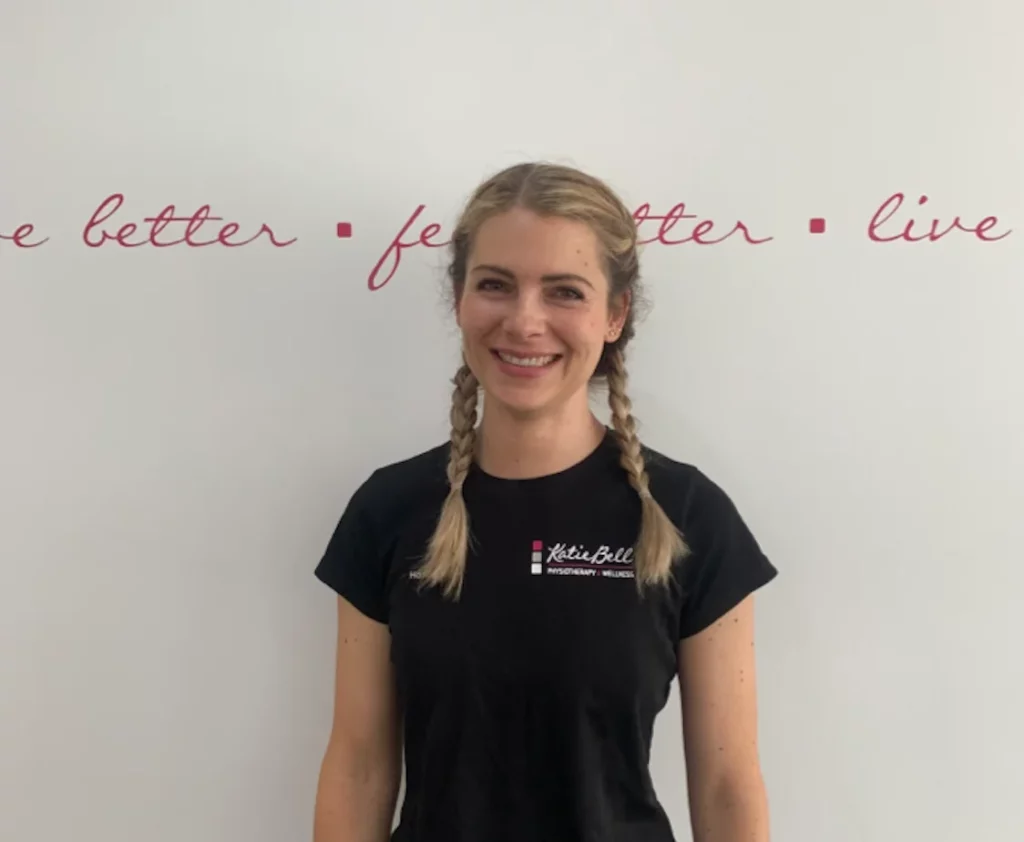 I've been working for Katie Bell Physio since 2020, and love being part of a team of like-minded people and to be given the opportunity to help people feel better. I set up as a Therapist on my own in 2009 and built up a good client base, particularly in the Antenatal sector. I also delivered courses on how massage can help during birth and how to include their partner and loved every minute of it.
Throughout the years I have worked with other therapists to build up our client base. I decided to have a long break from it all after I had my two daughters and went back to work in the design industry as an Interior Designer for a while before returning once again to massage. Working at Katie Bell Physio gives me satisfaction knowing that people are entering a safe, professional environment where they will be welcomed and looked after.
Qualifications, Achievements & Relevant Experience
MTI Diploma in Holistic Therapeutic Massage with Anatomy, Physiology and Pathology

APNT Diploma in Holistic Pregnancy Massage at The Well Mother Pregnancy Course, Bristol

Trained at The Sheffield Centre for Massage Training

Antenatal Massage Therapist since 2009

Antenatal Massage Therapy course tutor

Hobbies, Hidden Talents & More Info
I grew up and went to school in the Peaks, went on to study Art and design at Chesterfield College, which then led me going on to study Interior Design and Architecture at Manchester Met University. I got my first job straight out of university designing office interiors for Astra Zeneca at Alderley Edge. I am a very creative person and I share an online business with my sister which allows me to direct my creative focus. I am an Ambassador for Tropic Skincare as I love their ethos behind each product.
Once I moved to Sheffield, I bought my first house at the age of 23 and worked in an Architects practice in Broomhill. I began studying for massage in 2009 whilst working full time as an Interior Designer as I wanted to get out of the rat race and do something completely different after I became ill with stress. I left my job at the Architects and set up my own business as a massage therapist due to the passion I have in that field. I now live in the peak district where I enjoy long walks with my husband, two daughters and our cockapoo.
Running is one of my favourite hobbies and I do this at least twice a week even though it definitely doesn't come naturally to me. I enjoy spending time with my friends and family whenever I can.
If you have any questions or would like to book an appointment you can send us a message, email us, call us or book online.
I saw Emily for quite a few months after the birth of my baby and she was amazing. I honestly couldn't have been better looked after by her. She was so reassuring and gave me a plan for getting rehab and getting back into fitness. Emily is also so lovely to deal with and I really enjoyed our sessions. She is really knowledgeable and you just know you are in safe hands. I used to have regular massages with Hannah and James who were both excellent. I only stopped because we moved out the area. The Diamond package for monthly massages is well worth it. I also went to the baby and me Pilates course, which was really well led with great corrections.
Great overall experience! I went in and did a taster session, loved it so much that i now attend every week. The place is really friendly, well organised and i am progressing nicely. Big thanks to everyone at Katie Bell.
Fantastic Pilates sessions with amazing instructors. Would highly recommend!
robert addenbrooke
2022-06-24
Friendly, personal attention from all the staff, nothing too much trouble. Glad to have found such an enjoyable place to keep fit.
I've had 3 sports massages over past few months with James and I've been really pleased with the service each time. The practice is clean and calming and all the staff are lovely. Would recommend to anyone!
Justin Parfitt
2022-04-27
What a friendly and professional team at Katie Bell - I have thoroughly enjoyed my pilates classes so far and am already feeling the benefits - great to come across such a well run organisation that exceeds expectations.
Tarandeep Rallowal
2022-03-01
Amazing service and treatment plan, helped me resolve a long running chest injury with speed and efficiency!
Gabriela Lopez-Gonzalez
2021-11-11
Great pilates, yoga and staying fit. I have been attending the strength and conditioning classes for the last 3 months and can feel the difference.
Matthew Robinson
2021-10-13
Excellent service, had a strain in my back and they made me an appointment the same day. All staff were great, the consultation and sports massage was so beneficial and really helped, good tips and advice as well. Well worth it and would recommend to everyone.