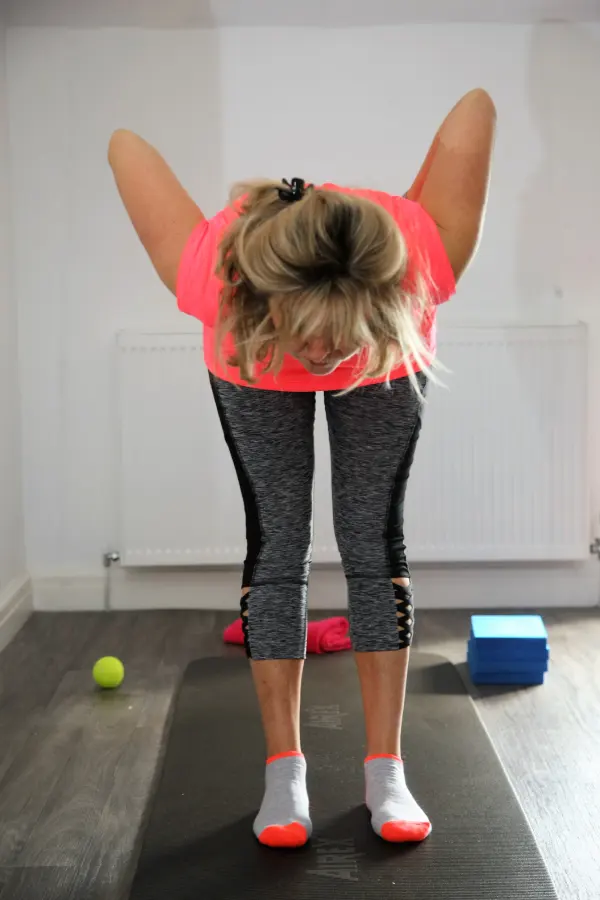 Back pain is a very common condition that affects people of all ages and can significantly impact your quality of life. It can range from a dull, constant ache to a sudden, sharp pain that makes it difficult to move or perform daily activities. Often people will think they may have trapped a nerve or may be diagnosed with a bulging disc. But what we do know is, when you are suffering it can make you feel pretty rubbish!
What causes by back pain?
Back pain can be caused by various factors, including muscle strains or sprains, poor posture, overuse or repetitive motions, injuries such as herniated discs or fractures, and degenerative conditions like osteoarthritis or spinal stenosis. These all sound serious, but in fact most cases of lower back pain are not serious and can be resolved quickly with the right treatment and advice.
The onset of back pain often appears like it happens over night, but usually its weeks or months of the body adapting, compensating and then BANG, you pick something up, sneeze, twist and it starts.
If this has happened to you, we would really recommend getting help sooner rather than later. You can do this by BOOKING in for an initial consultation with our team today (don't worry – the treatment starts then too!)
What does back pain feel like?
It can vary in intensity but often when it first happens it can be painful and you may feel like you are struggling to move in certain directions, sometimes you may appear wonky when looking in the mirror. Quite often back pain can be worse at night, which is the first thing we want to address, and sleep is vital for repair. Sometimes you can see muscle spasm, but often you can't 'see' anything at all. It can radiate out into the legs and feet, and this can be pain in the front of the legs or back of the legs. The key is early treatment! The longer you leave it the harder it becomes to treat and get better. It is never too soon to seek professional help.
How can Physio help?
Physiotherapy is a treatment that can help with back pain. Initially we would do a full assessment, it's really important to find out what has caused it, so we can prevent it from happening again, rather than just treat the symptoms. During the assessment we can then come up with a plan to help you return to full function as quickly as possible.
Back pain can take anything from 2 weeks to 12 weeks to settle down, but the quicker you seek help the better it will be.
Our Physiotherapists will work with you to create a plan that fits your needs. The goal of physiotherapy is to reduce your pain, help you move better, make your muscles stronger and more flexible, and prevent future back problems.
What treatment will you do for back pain?
After completing our assessment and consultation, our team may suggest different treatments, such as:.
Hands-on therapy to reduce muscle spasm, improve the mobility of your spine and reduce pain.
Exercises that are designed to improve your strength, flexibility, and posture.
Advice on how to sit, stand, and do daily activities in a way that is better for your back.
Using heat or cold to help with your pain.
Acupuncture to help reduce spasm and pain quickly.
We will generally recommend a course of treatment if we feel this is what you need to return you back to full fitness as quickly as possible. If you have been suffering with back pain off and on for years, it won't happen overnight, but with a good plan, consistent treatment you can get back to doing what you want to do without pain.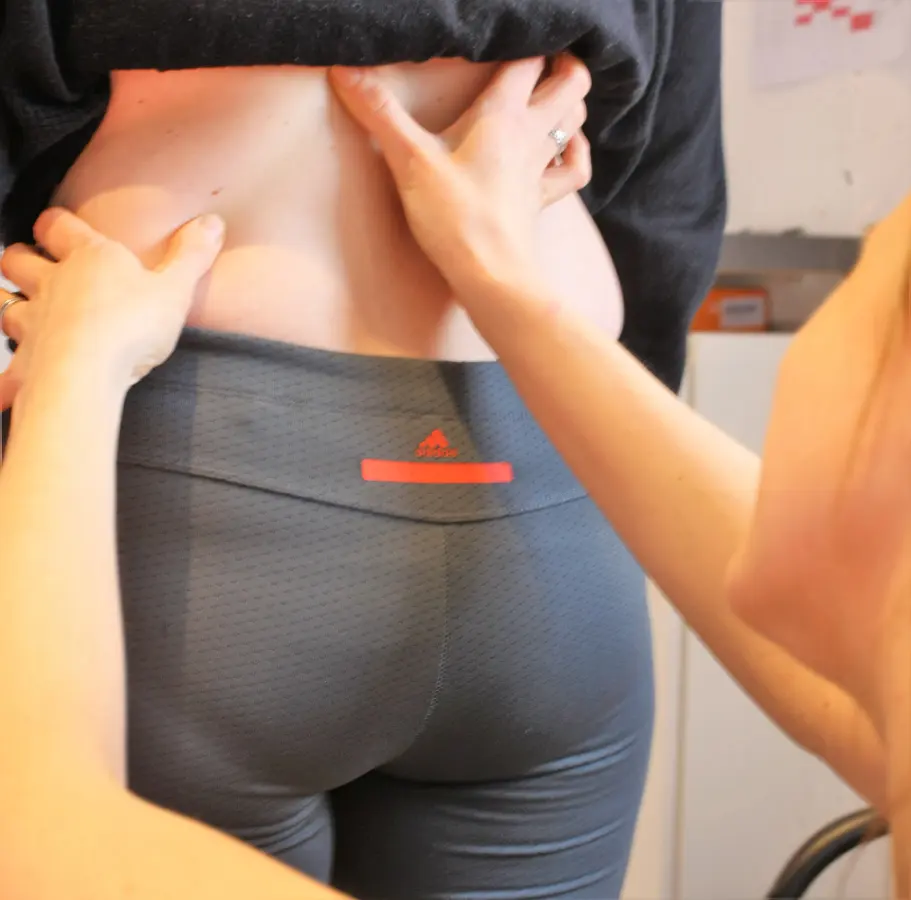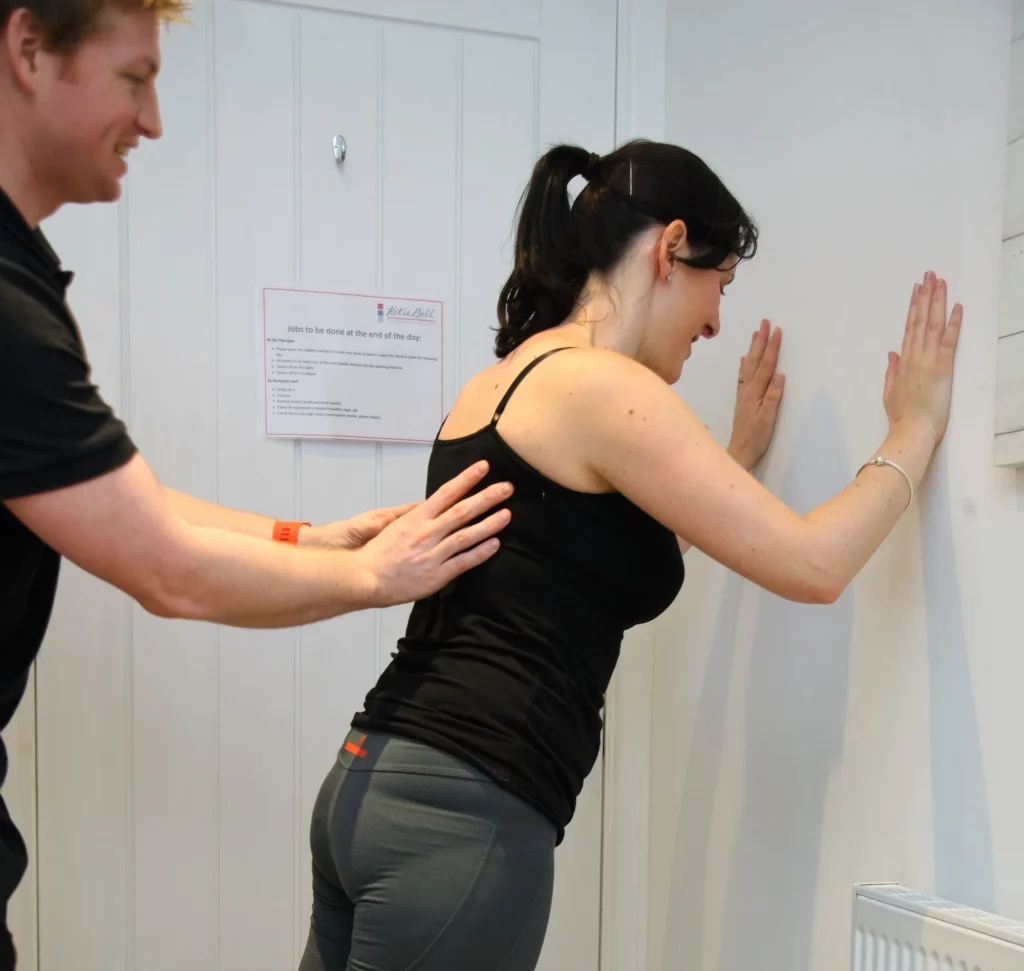 What can I do to reduce my back pain?
Along with the treatments we provide, there are things you can do on your own to prevent back pain or manage it at home:
Try to sit and stand with good posture (we can help explain this to you and show you!)
Do exercises regularly that can make your core muscles stronger.
Take breaks and change your position if you must sit or stand for a long time.
When lifting heavy things, use your legs instead of your back.
Try to maintain a healthy weight, as extra weight can strain your back.
Get adequate sleep, this is really important for healing.
Reduce stress where possible (again this is something we will chat to you about in our assessment)
Use heat as much as possible.
Don't stop moving.
If you have any questions or would like to book an appointment you can send us a message, email us, call us or book online.
I saw Emily for quite a few months after the birth of my baby and she was amazing. I honestly couldn't have been better looked after by her. She was so reassuring and gave me a plan for getting rehab and getting back into fitness. Emily is also so lovely to deal with and I really enjoyed our sessions. She is really knowledgeable and you just know you are in safe hands. I used to have regular massages with Hannah and James who were both excellent. I only stopped because we moved out the area. The Diamond package for monthly massages is well worth it. I also went to the baby and me Pilates course, which was really well led with great corrections.
Great overall experience! I went in and did a taster session, loved it so much that i now attend every week. The place is really friendly, well organised and i am progressing nicely. Big thanks to everyone at Katie Bell.
Fantastic Pilates sessions with amazing instructors. Would highly recommend!
robert addenbrooke
2022-06-24
Friendly, personal attention from all the staff, nothing too much trouble. Glad to have found such an enjoyable place to keep fit.
I've had 3 sports massages over past few months with James and I've been really pleased with the service each time. The practice is clean and calming and all the staff are lovely. Would recommend to anyone!
Justin Parfitt
2022-04-27
What a friendly and professional team at Katie Bell - I have thoroughly enjoyed my pilates classes so far and am already feeling the benefits - great to come across such a well run organisation that exceeds expectations.
Tarandeep Rallowal
2022-03-01
Amazing service and treatment plan, helped me resolve a long running chest injury with speed and efficiency!
Gabriela Lopez-Gonzalez
2021-11-11
Great pilates, yoga and staying fit. I have been attending the strength and conditioning classes for the last 3 months and can feel the difference.
Matthew Robinson
2021-10-13
Excellent service, had a strain in my back and they made me an appointment the same day. All staff were great, the consultation and sports massage was so beneficial and really helped, good tips and advice as well. Well worth it and would recommend to everyone.