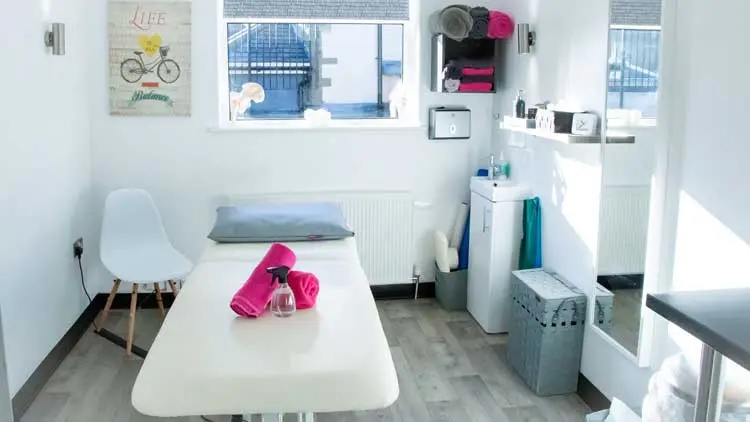 Manual Lymphatic Drainage
Manual Lymphatic Drainage
Manual Lymphatic Drainage (MLD) is a specialised therapy aimed at supporting the body's lymphatic system to promote optimal functioning. Our certified therapist utilises gentle, rhythmic hand movements to encourage the flow of lymph fluid throughout the body, assisting in the removal of toxins, waste products, and excess fluids.
The lymphatic system plays a crucial role in maintaining the body's immune function and fluid balance. However, factors such as surgery, injury, or certain medical conditions can cause disruptions in its proper functioning, leading to oedema, swelling, and discomfort. MLD seeks to alleviate these conditions, enhance lymphatic circulation, and support the body's natural healing processes.
MLD offers a range of benefits for individuals dealing with various health concerns. It is particularly effective in reducing post-surgical oedema and swelling, making it a valuable therapy for those recovering from surgical procedures. Additionally, MLD has shown promise in managing chronic pain, fibromyalgia, migraines, and other conditions related to lymphatic congestion.
Here at KB Physiotherapy & Wellness we are extremely fortunate to have the services of an extremely well-trained and experienced MLD specialist. Trained both here in the UK and at the renowned Dr Vodder School in Austria, where this specialised technique originated, Jackie Buchanan has studied all aspects of this effective treatment.
What to Expect During an MLD Session?
During your MLD session, you will lie comfortably on a massage table while our therapist employs precise, gentle movements to stimulate lymphatic flow. This therapy does not involve the use of oils or lotions, and the touch remains light and rhythmic throughout the session.
Many clients find the experience deeply relaxing, often feeling a sense of lightness and increased energy following the treatment. The benefits of MLD extend beyond physical relief, with some clients reporting improved overall well-being and reduced stress levels.
What does MLD help with?
Manual Lymphatic Drainage (MLD) can be beneficial for a variety of conditions and health concerns. Some of the conditions that MLD can help with include:
Lymphedema: MLD is particularly effective in managing and reducing lymphedema, a condition characterised by swelling in the arms or legs due to a compromised lymphatic system.
Post-surgical oedema: After surgery, some individuals may experience swelling in the affected area. MLD can help reduce post-surgical oedema and promote faster recovery.
Sports injuries: MLD can aid in the healing process of sports-related injuries by reducing swelling and inflammation, improving circulation, and supporting tissue repair.
Chronic pain: MLD may help alleviate chronic pain conditions, such as fibromyalgia and migraines, by promoting lymphatic circulation and reducing tissue congestion.
Inflammatory conditions: MLD can be beneficial for individuals with inflammatory conditions, such as rheumatoid arthritis or inflammatory bowel disease, as it helps to reduce inflammation and support the immune system.
Pre-and post-cosmetic surgery: MLD can be utilized both before and after cosmetic surgery procedures to minimize swelling, bruising, and promote healing (such as buttock lifts and tummy tucks).
Chronic sinusitis and allergies: MLD may help relieve congestion and improve lymphatic drainage in individuals dealing with chronic sinusitis or allergies.
Detoxification: MLD can aid in the detoxification process by improving lymphatic flow and enhancing the body's ability to eliminate waste and toxins.
Pre-menstrual syndrome (PMS): Some individuals find relief from symptoms associated with PMS through MLD, as it helps to reduce bloating and fluid retention.
It's important to note that MLD is not a substitute for medical treatment or a cure for underlying medical conditions. However, when used as part of a comprehensive healthcare plan, MLD can complement other therapies and contribute to improved overall well-being.
If you are considering MLD for a specific health concern or condition, it is essential to consult with a qualified healthcare professional or MLD therapist to determine its suitability and potential benefits for your individual needs.
Please feel free to contact us for more information or to schedule a session. Our team is dedicated to providing you with the utmost care and attention, guiding you towards the therapeutic benefits of Manual Lymphatic Drainage.
Take the first step towards improved well-being and book an MLD session with us today. We look forward to assisting you on your journey to enhanced health and vitality.
If you have any questions or would like to book an appointment you can send us a message, email us, call us or book online.
I saw Emily for quite a few months after the birth of my baby and she was amazing. I honestly couldn't have been better looked after by her. She was so reassuring and gave me a plan for getting rehab and getting back into fitness. Emily is also so lovely to deal with and I really enjoyed our sessions. She is really knowledgeable and you just know you are in safe hands. I used to have regular massages with Hannah and James who were both excellent. I only stopped because we moved out the area. The Diamond package for monthly massages is well worth it. I also went to the baby and me Pilates course, which was really well led with great corrections.
Great overall experience! I went in and did a taster session, loved it so much that i now attend every week. The place is really friendly, well organised and i am progressing nicely. Big thanks to everyone at Katie Bell.
Fantastic Pilates sessions with amazing instructors. Would highly recommend!
robert addenbrooke
2022-06-24
Friendly, personal attention from all the staff, nothing too much trouble. Glad to have found such an enjoyable place to keep fit.
I've had 3 sports massages over past few months with James and I've been really pleased with the service each time. The practice is clean and calming and all the staff are lovely. Would recommend to anyone!
Justin Parfitt
2022-04-27
What a friendly and professional team at Katie Bell - I have thoroughly enjoyed my pilates classes so far and am already feeling the benefits - great to come across such a well run organisation that exceeds expectations.
Tarandeep Rallowal
2022-03-01
Amazing service and treatment plan, helped me resolve a long running chest injury with speed and efficiency!
Gabriela Lopez-Gonzalez
2021-11-11
Great pilates, yoga and staying fit. I have been attending the strength and conditioning classes for the last 3 months and can feel the difference.
Matthew Robinson
2021-10-13
Excellent service, had a strain in my back and they made me an appointment the same day. All staff were great, the consultation and sports massage was so beneficial and really helped, good tips and advice as well. Well worth it and would recommend to everyone.