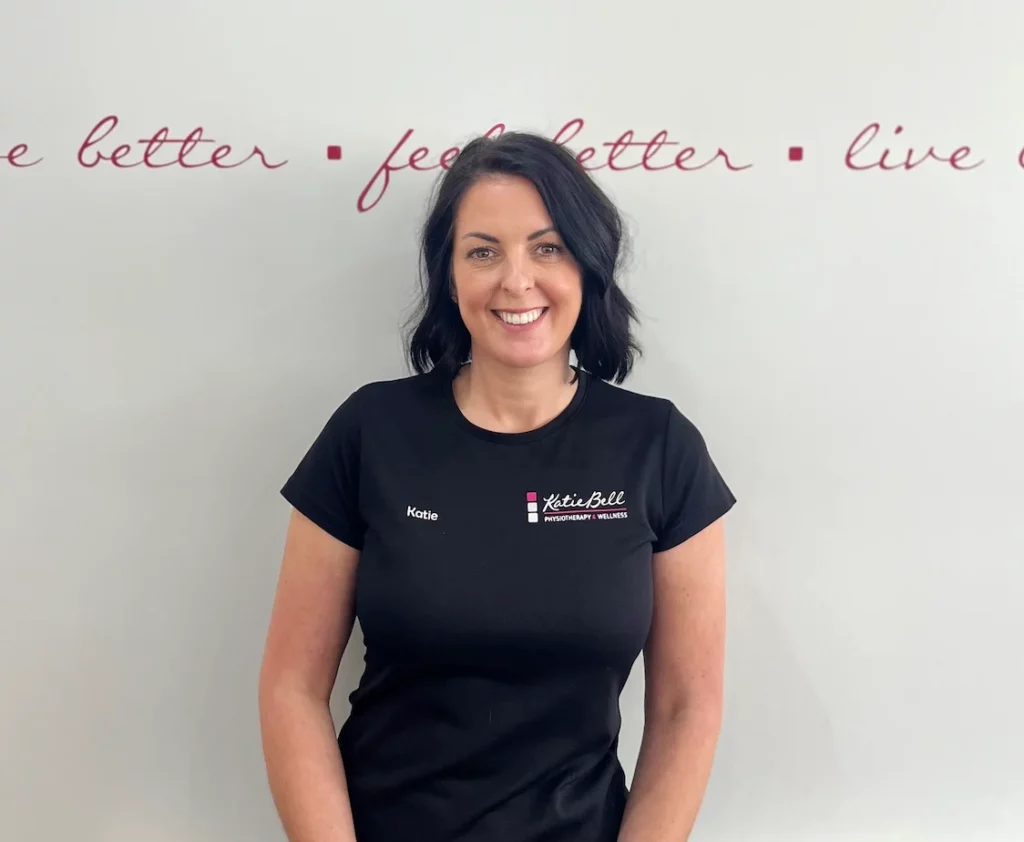 Director & Principal Physiotherapist
I am the founder and owner of KB Physio & Wellness, opening the clinic in 2014.
Having qualified in 2008 with an honours degree in Physiotherapy, I had always dreamt of having a clinic that was welcoming, friendly, professional and a place where people could really improve their health and wellness that had no barriers to the results our clients could achieve.
Since 2014 we have expanded our team and premises, building a team of Physiotherapists, Pelvic Health Physiotherapists, Sports Therapists, Massage therapists and Pilates Instructors and adding further treatment space.
My team really cares and are passionate about helping people get rid of their pain or injury, move better and feel confident to do whatever they want to do without their body limiting them.
I genuinely love every day I work because I get to transform peoples' lives and we make a huge impact on the community of Sheffield and Derbyshire. I still work clinically, although most of my time is spent running our amazing business and team and continually pushing it to the next level. I also run an online coaching company which supports clinic owners across the UK & Ireland in building their dreams and vision and helping them become more confident business owners.
My friends would describe me as someone who has a big heart and cares a lot about others, someone who has a lot of energy and is clearly ran by a battery that is charged up at night(!!) and someone who is fun and loves to laugh!
Qualifications, Achievements & Relevant Experience:
BSc Honours in Physiotherapy from Sheffield Hallam University in 2008
Acupuncture qualification for Physiotherapists
APPI Pilates qualification
Private physiotherapist for over 15 years
Head physiotherapist at a rugby union club for over 5 years
Sports Injury Clinic of the Year 2021
Hobbies, Hidden Talents & More Info
Outside of the clinic, I love to be outdoors with my dog and enjoy running. I live for great food and wine and my favourite times are spent with friends at fantastic restaurants experiencing chefs at the top of their game!
If you have any questions or would like to book an appointment you can send us a message, email us, call us or book online.
I saw Emily for quite a few months after the birth of my baby and she was amazing. I honestly couldn't have been better looked after by her. She was so reassuring and gave me a plan for getting rehab and getting back into fitness. Emily is also so lovely to deal with and I really enjoyed our sessions. She is really knowledgeable and you just know you are in safe hands. I used to have regular massages with Hannah and James who were both excellent. I only stopped because we moved out the area. The Diamond package for monthly massages is well worth it. I also went to the baby and me Pilates course, which was really well led with great corrections.
Great overall experience! I went in and did a taster session, loved it so much that i now attend every week. The place is really friendly, well organised and i am progressing nicely. Big thanks to everyone at Katie Bell.
Fantastic Pilates sessions with amazing instructors. Would highly recommend!
robert addenbrooke
2022-06-24
Friendly, personal attention from all the staff, nothing too much trouble. Glad to have found such an enjoyable place to keep fit.
I've had 3 sports massages over past few months with James and I've been really pleased with the service each time. The practice is clean and calming and all the staff are lovely. Would recommend to anyone!
Justin Parfitt
2022-04-27
What a friendly and professional team at Katie Bell - I have thoroughly enjoyed my pilates classes so far and am already feeling the benefits - great to come across such a well run organisation that exceeds expectations.
Tarandeep Rallowal
2022-03-01
Amazing service and treatment plan, helped me resolve a long running chest injury with speed and efficiency!
Gabriela Lopez-Gonzalez
2021-11-11
Great pilates, yoga and staying fit. I have been attending the strength and conditioning classes for the last 3 months and can feel the difference.
Matthew Robinson
2021-10-13
Excellent service, had a strain in my back and they made me an appointment the same day. All staff were great, the consultation and sports massage was so beneficial and really helped, good tips and advice as well. Well worth it and would recommend to everyone.