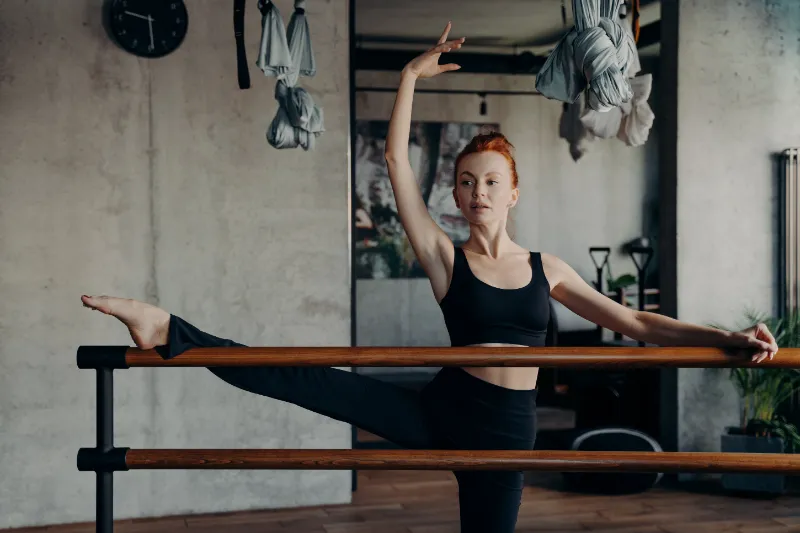 Simone is a Pilates instructor at Katie Bell Physiotherapy & Wellness. She teaches Matwork and Barre Pilates. Here she encourages everyone to raise their Barre and try a Barre Pilates class:
'There are many Barre workouts around today, some are more aerobic, and fitness orientated, some are more dance based. All are inspired by the Ballet Barre and exercises performed there. The Barre Pilates Method is mixed with the principles of Pilates to make sure you still have a safe workout that's tailored to suit your needs and prevent injury.
It's not just the latest fad, Barre has been around since the 50's when dancer Lotte Berk sustained a back injury and created Barre to keep performing her exercises during rehabilitation. The Lotte Berk Method was born and has gone global, helping men and women since.
For me, it's the perfect mix! I started dancing at the age of three years old under the direction of John Dowson and went on to train at the prestigious London Studio Centre. I completed my teacher training with the British Ballet Organization (BBO) before combining my love of Pilates and adding this to my teaching repertoire.
Using the principles of Pilates and mixing it up with basic Ballet exercises that are performed at the Barre, you're building strength, muscle tone and improving your flexibility. As you're standing for most of the class, it's great for your standing posture. The class is suitable for everyone, it's low impact so there's no pressure on the joints but it's still weight bearing so you're left feeling like you've worked your body hard.
For those looking to go at a faster pace – you can raise your heart rate at the Barre! Barre can provide a fun, new, energetic workout and this class is a great addition to your weekly exercise programme. It will absolutely enhance your performance skills – that can be transferred over to anything else you chose to do.
I look forward to seeing you at the Barre soon!'
Try Barre Pilates at Katie Bell Physiotherapy & Wellness. Classes run at 5:20pm each Wednesday and extended workshops are available monthly on Saturday afternoon. The next one is running on April 21st 3-5pm.
Our award winning services will help you move better, feel better and live better. Contact us today!