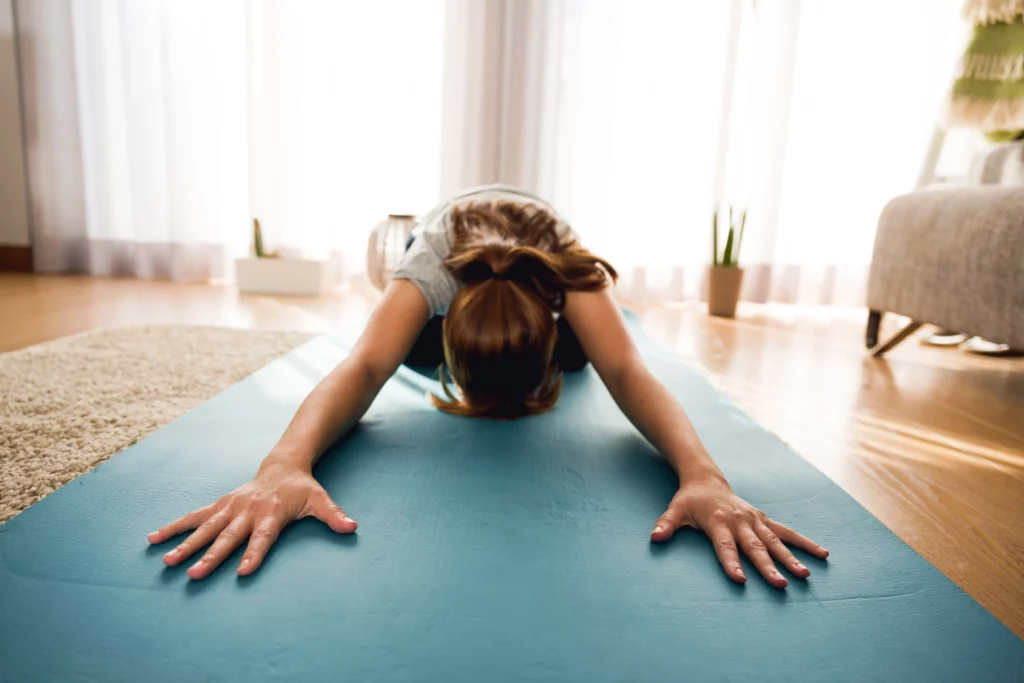 Originating from the early 1900s, Pilates has certainly stood the test of time. But for what reason? Is it because it's excellent for injury rehabilitation and prevention? Or because it's a fantastic workout for getting into shape? Here we take a look at the benefits to be accrued from Pilates.
What areas of the body does Pilates target?
Pilates is most famous for strengthening the core of the body — in other words, the deep muscles of the back, the abdomen and pelvic floor. These are the muscles we rely upon for good posture and efficient movement patterns. When the core is strong, the frame of the body is supported, thus allowing the neck, shoulders, and other surrounding muscles and joints to relax,
Although the core is the focus for most movements in Pilates, it's not the only body part to benefit from this type of workout. Hips, pelvis, glutes, back, shoulders and arms are all targeted during Pilates. In fact, Pilates is one of the best workouts for discovering muscles you weren't even aware of (or haven't been used effectively in years).
The fact that there are dozens of different styles of Pilates is testament to how adaptable the workout is to challenging different areas of the body, as well as achieving different fitness goals. To provide an example, we've recently introduced Barre Pilates classes at our Sheffield Pilates Studio, which is an amazing combination of ballet barre work, pilates and cardio.
Can Pilates help you lose weight?
Pilates is known for creating long, strong and lean muscles. Therefore, whilst it's not a cardiovascular workout in the same sense as a spin class or a 20-minute run, it's fantastic for improving muscle tone and restoring musculature balance, and thereby creating the posture that helps you look and feel extremely fit. Our clients often report that Pilates was the key to them achieving the shape they've been working towards for years.
Not only this, there are also adaptations to Pilates that can increase the number of calories burnt. Winsor Pilates, for example, which was started by a dancer who studied under a first-generation teacher, shares many aspects of Classical Pilates but differs in its focus on maintaining continuous movement, thus increasing the cardiovascular benefits and number of calories burnt.
Here at Katie Bell Physiotherapy & Wellness we have several Cardio Pilates classes each week for those of you wanting to focus on losing weight as a goal.
How long does it take to see results?
Combined with positive changes to your diet, you should start seeing benefits from Pilates in just a few sessions. This is the result of Pilates targeting and strengthening muscles that have often been left untrained for long periods of time. This is why so many of our clients are so surprised by how such a controlled workout can leave their muscles feeling so tired and sore the next day.
To continue seeing improvements and advancements in your Pilates practice, though, it is important that your instructor vary the movements used from week to week, and that the class is also small enough for your instructor to be able to provide you with individual feedback.
By offering dozens of different small group classes each week led by some exceptionally talented and experienced instructors, we are able to perfectly guide you upon the path to continually improving your Pilates practice.
In summary, what are the benefits of Pilates?
There are dozens and dozens of reasons to love Pilates. There are just a few of our favourites:
It improves postural alignment and awareness, whilst increasing flexibility and core strength.
By doing so, it reduces the risk of injury, accelerates the speed of recovery, and has proven to be hugely beneficial in the reduction of pain, especially lower back pain.
It is adaptable to all fitness levels and needs, being both low impact and challenging at the same time.
It is a fantastic workout for the entire body, helping aid performance in all different types of sports.
It promotes a long, lean appearance through creating strength without bulk.
And on top of all of this, it helps reduce stress levels and contributes to an improved sense of well-being.
We're not saying that Pilates is the only workout you should be doing, but we think it provides perhaps the best foundation for all other health and fitness activities, going far beyond injury prevention and rehabilitation to being an excellent workout in and of itself.
To start or progress your Pilates journey, get in touch with us today to discuss which of our many different classes is the right fit for you.
Our award winning services will help you move better, feel better and live better. Contact us today!