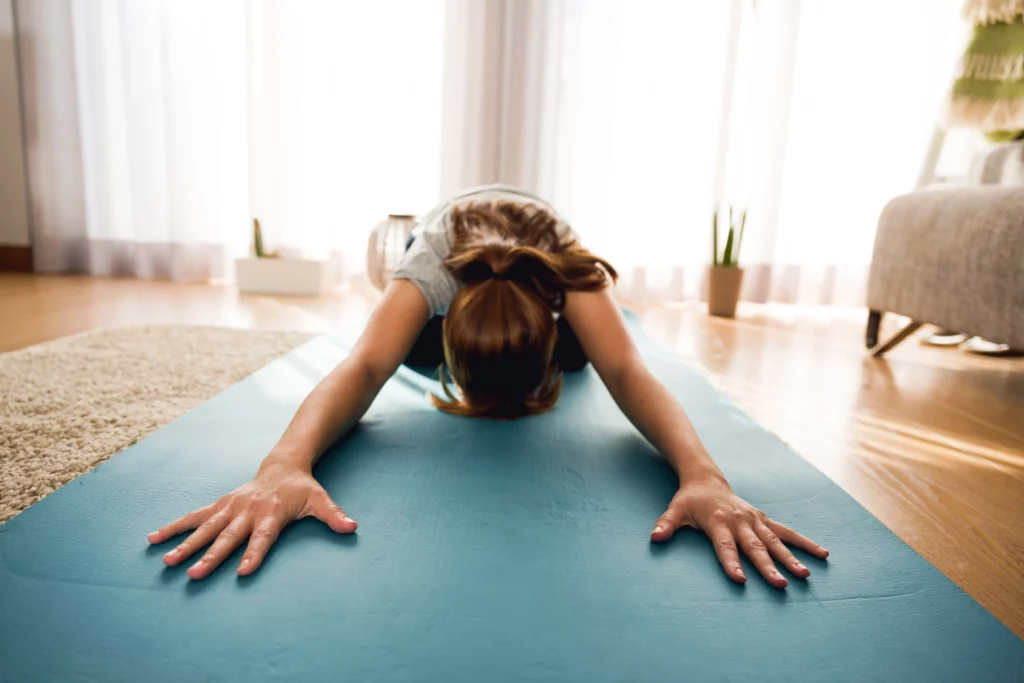 We asked Helen Cross, a patient and Pilates member here at Katie bell Physiotherapy & Wellness to tell us about her journey to recovery:
'I began working with Katie Bell Physiotherapy and Wellness following a herniated disc and ongoing sciatica which caused me high levels of pain and greatly limited my day to day activities. My ongoing treatment has included regular physiotherapy sessions and I'm part way through 12 weeks of Pilates classes at the clinic.
To start with I attended beginners Pilates classes twice a week. These included a group with a mixed ability level. The instructor offered knowledge and tailored the exercises so that the class could be as challenging as I chose, or my back would allow. I was apprehensive at first but I felt supported and before I knew it I was really enjoying myself! The different weekly theme keeps me on my toes and even a surprise guest appearance from KB one week ensured no slacking at the back!
Another week involved an interesting use of a wobble board which I'm sure could be compared to circus act training, that or someone had got carried away watching the winter Olympics! Although the effects (positive ones!) could be felt for days it's really helped my confidence too – in myself and my back.
I do have a word of caution though: take care when tensing and pulling a thera – band, having seen one snap with an explosive sound, it's not for the faint hearted.
After 6 weeks I'm thrilled I've achieved a noticeably marked improvement in range of movement. Day to day life is almost back to normal and my flexibility has increased overall, I'm moving much better and I'm in much less pain.
I always find my visits to the clinic a positive experience, no matter how hard the work towards my recovery is. The team are friendly and welcoming, plus they're able to offer flexibility for classes and treatments and I've been able to balance sessions with everyday life.
Here's to the next six weeks!'
Our award winning services will help you move better, feel better and live better. Contact us today!