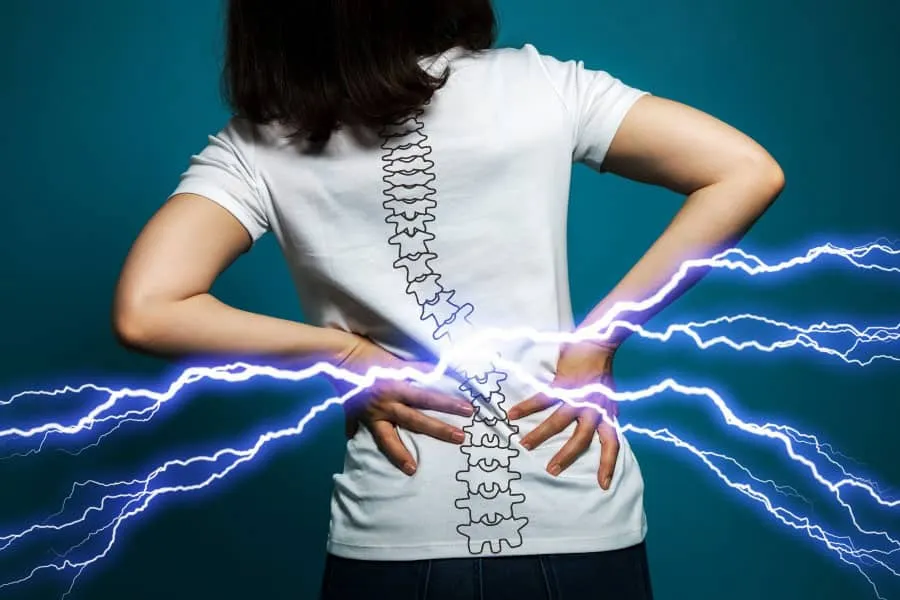 The use of physiotherapy vs massage for lower back pain is a common question that clients ask in our clinic, and often there is a bit of a grey area between the types of treatments available. Although both physio and massage have a place, there are reasons why we would choose one treatment over the other.
Physiotherapy Vs Massage for Back Pain
A Sports Massage Therapist is trained solely in Sports Massage skills over a series of weekends. They are not qualified to diagnose conditions in the same way as a Sports Therapist or Physiotherapist would be. Physiotherapists complete a degree and specialise in this area of expertise therefore are more qualified to assess and give advice safely if you're experiencing a new episode of back pain.
Physio for Lower Back Pain
If your back pain is moderate to severe you would benefit from seeing a physiotherapist to diagnose and treat the cause of your back pain with a plan to help you change this and prevent recurrence. This approach is holistic and treats each client individually, but it also requires the client to engage with treatment for it to be successful.
Massage for Lower Back Pain
Some clients like to have sports massage for back pain as a way of keeping on top of recurring tightness from regular exercise or have mild back pain as a result of working at a desk full time, or have a tendency to hold tension in your back. Lower back pain can sometimes be related to other physiological and psychological issues that aren't solely soft tissue related, therefore sports massage may provide some short-term benefit as with all types of massage but will not resolve the issue in the long term essentially.
Causes and Symptoms of Back Pain
There can be specific causes for back pain, such as issues caused by leg pain. This could be pain in the weight bearing leg, or pins and needles as a result of irritation or compression of the nerves in the back.
If you are experiencing any of these symptoms it would be advisable to see a physiotherapist over booking a massage. However, if the symptoms worsen there are some symptoms to be aware of. These symptoms are very rare but you should contact a doctor if you experience any of them:
Difficulty passing urine or having the sensation to pass water that is not there
Numbness or tingling in your genitals or buttocks area
Loss of bladder or bowel control
Impaired sexual function, such as loss of sensation during intercourse
Loss of strength in your legs
If you are experiencing pain that runs down the back of both legs
Feeling unwell with your back pain, such as a fever or significant sweating that wakes you from sleep.
Physiotherapy and Massage Treatments with Katie Bell
Our clinic is currently open for both Physiotherapy & Sports Massage appointments. So, if you're suffering from back pain, whether that be a new episode or a long standing recurrent one, make an appointment and start your path to rehabilitation today! Contact us on hello@katiebellphysio.com or 0114 327 2080 for more information.
Our award winning services will help you move better, feel better and live better. Contact us today!