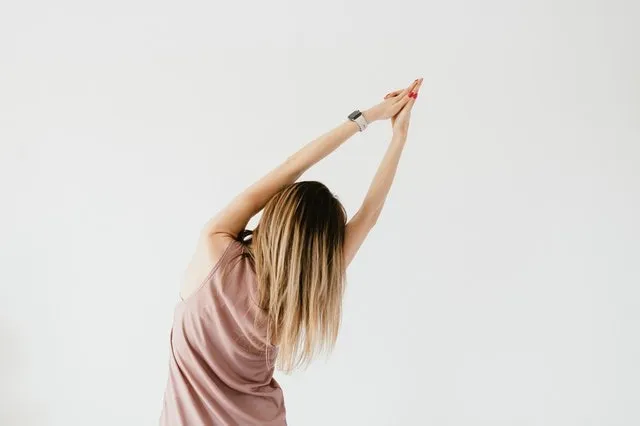 Pilates is an ever-increasing popular form of exercise due to the wide range of health benefits it provides. And because you can start pilates at any level of fitness, be a complete beginner or an exercise fanatic, it's a brilliant, multi-beneficial exercise that should be in all your weekly exercise routines.
So with all that being said, how long do you have to wait till you see the results from pilates? Consistency is key when it comes to pilates. But we recommend completing pilates 3x weekly with a minimum of 2x weekly to achieve the wanted benefits associated with pilates. 
This article will outline all you need to know about the health benefits of pilates alongside the timeframe of how long it takes to see those results!
How Long Before I See Results From Pilates
Pilates is a form of exercise that focuses on core strength, helping to improve posture, balance, flexibility, and overall wellbeing. Pilates is a versatile exercise that can be modified to be either a gentle strength programme for beginners, to help people recover from injuries or be a challenging workout for more advanced pilates goers.
Whatever your experience with pilates, the benefits and results you can reap from pilates do not happen overnight. Like with all forms of exercise, the results slowly progress gradually over time.
Unsurprisingly, however, the more pilates you complete consistently each week, the faster you will see your results! Ideally, we recommend completing pilates 3x weekly with a minimum of 2x weekly to achieve the wanted benefits associated with pilates. 
Furthermore, if you were to combine pilates with positive changes to your diet, you should start seeing benefits in just a few sessions. This is the result of targeting and strengthening muscles that have often been left untrained for long periods of time.
How Is Pilates Good For Fitness?
Pilates is most famous for strengthening the core of the body, including the abdominals, deep muscles of the back, and the pelvic floor, amongst others. However, in reality, pilates trains so much more than this. Pilates not only improves our core muscular control, but also boosts our overall muscle strength, flexibility, stability, and balance
At Katie Bell Physiotherapy and Wellness we have an 8-week pilates timetable which we run regularly which shifts the focus between muscle groups each week. This not only ensures that your pilates exercise is kept fresh, fun, and exciting but also it leads to greater improvements in health and fitness due to working on new fundamental areas of fitness each week.
Furthermore, there is no minimum level of fitness required in our pilates classes, complete beginners are always welcome regardless of injuries or medical history providing it is safe for you to engage in Pilates exercise. If you are unsure, we would recommend an initial assessment with one of our Physiotherapists before starting your pilates routine
Check out the additional benefits of pilates below!
Additional benefits of Pilates
Increased core stability
Better postural alignment & awareness
Reduced risk of injury
Reduction in stress levels & improved sense of wellbeing
Improved muscle tone
How Is Pilates Different From Yoga?
Yoga is a great form of exercise that focuses on static poses to gradually improve flexibility, strength, and relaxation. And while pilates and yoga do share the same objectives of improving strength, balance, and flexibility, etc, we would say that pilates has more of a goal of improving overall muscle strength and stability to reduce your overall risk of injury and general risk of aches and pains.
The main difference between pilates and yoga is pilates practice an almost constant flow of movement instead of the maintenance of static positions as seen in yoga.
Additionally, pilates incorporates a variety of equipment such as resistance bands, weighted balls, and other resistance equipment to further challenge your strength and stability.
Pilates Classes In Sheffield
Due to how COVID-19 has changed the way we exercise and keep fit, we also provide virtual pilates online. Our classes can be practiced in the comfort of your own home, with a mix of live streams and exclusive online classes available.
Furthermore, we continue to run a hugely popular in-clinic face to face pilates classes adhering to our strict covid cleanliness and  hygiene procedures
To find out more about our pilates classes, please contact the clinic and one of our team will get back to you shortly. Alternatively, you can claim your complimentary one-week unlimited online pilates class pass by visiting the pilates section here.
Our award winning services will help you move better, feel better and live better. Contact us today!