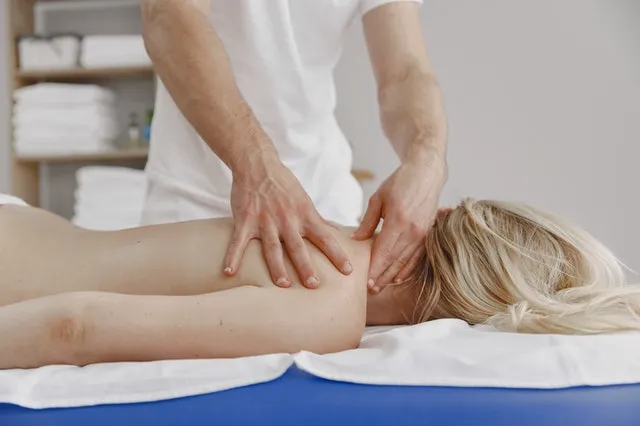 Diagnostic ultrasound is a safe and highly effective imaging modality, capable of providing clinically relevant information about many parts of the body in a quick cost-effective fashion. But with so many qualified professionals in the world of physiotherapy and massage, it's important to pinpoint who you will need to contact for diagnostic ultrasound treatment.
With that said, can physiotherapists perform diagnostic ultrasounds? Yes, physiotherapists can perform a diagnostic ultrasound. However, not all physiotherapists are trained to perform this specialist imaging technique.
This article will outline answers to some of the common questions relating to diagnostic ultrasound, read on to find out more.
Can Physiotherapists perform Diagnostic Ultrasounds?
Yes, physiotherapists are qualified and can perform a diagnostic ultrasound. However, not all physiotherapists are trained to perform this specialist imaging technique.
Diagnostic ultrasound is an excellent way for your physiotherapist to properly evaluate the pain or discomfort you're currently experiencing, allowing them to confirm a diagnosis, the extent of the problem and to continually measure progress throughout your treatment. Adding to this, diagnostic ultrasound is completely safe, timely, and cost-effective.
Best known for its use during pregnancy, diagnostic ultrasound is now the preferred choice of imaging for most musculoskeletal disorders. Indeed, due to technological advancements, ultrasound scanning is now considered more effective than MRI scanning for a wide range of tendons, muscular, and ligament injuries, most notably those involving the achilles tendon, patella tendon, tennis elbow, golfer's elbow, and rotator cuff tendons of the shoulder.
At Katie Bell Physiotherapy & Wellness, you will be assessed by one of our most senior physiotherapists, Guy Titman. Guy has completed specialist training in diagnostic ultrasound scanning and has scanned hundreds of patients, providing expert diagnosis and personalised plans for individuals with complicated musculoskeletal disorders.
What are Diagnostic Ultrasounds used for?
Diagnostic ultrasound scanning can be performed on a variety of anatomical structures including muscle, tendon, and ligament. The diagnostic ultrasound will outline the severity of injury in these structures to inform the ideal rehabilitation plan for your specific injury.
We can scan the majority of body locations with diagnostic ultrasound scanning, however we do not scan lumps, bumps, the abdominal region, the spine, or hernias.
Below we have listed the anatomical structures which we commonly scan during a diagnostic ultrasound:
Patella tendon
Rotator cuff tendons
Ligament tears
Muscle tears
Achilles tendon
What is Diagnostic Ultrasound?
Diagnostic ultrasound uses high-frequency sound waves that are reflected by tissue to varying degrees to produce images of anatomical structures.
The advantage of using diagnostic ultrasound as part of your assessment and rehabilitation is that it is very safe to use and does not cause any adverse effects, it is relatively inexpensive and quick to perform, meaning you don't need to wait weeks for your results.
Furthermore, the diagnostic nature of ultrasound scanning can aid our diagnosis which then informs which rehabilitation plan would be best suited for you, therefore improving your recovery.
Diagnostic Ultrasounds in Sheffield
If you have been recommended by a healthcare professional or feel you may benefit from an ultrasound scan please do get in touch so we can book you in to see our Senior Physiotherapist, Guy Titman.
Please either contact the clinic at hello@katiebellphysio.com or 0114 327 2080 if you have any further questions regards diagnostic ultrasound or any other treatments. Alternatively, follow this link to our diagnostic ultrasound scanning page on our website
Our award winning services will help you move better, feel better and live better. Contact us today!