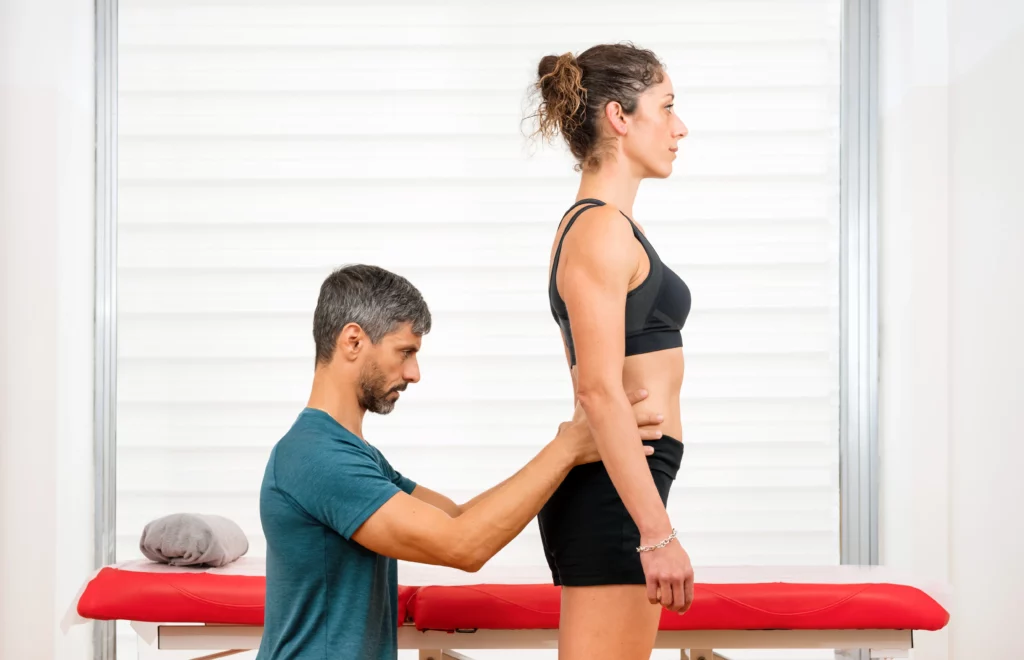 Pelvic Physiotherapy is the rehabilitative treatment of all disorders & problems relating to pregnancy, the pelvis and pelvic floor.
This encompasses problems from pregnancy related musculoskeletal problems, incontinence, pelvic girdle pain, and pelvic organ relapse all the way to diastasis recti and bowel function.
This article will briefly describe and explain some of the common questions asked regarding pelvic health Physiotherapy to give you a broader view of what to expect, and whether your problems can be helped through Physiotherapy.
What is pelvic health Physiotherapy?
Pelvic health Physiotherapy is the combination of assessment, self management & treatment of all pelvic health related problems. These problems could be encountered antenatally, during pregnancy or postnatally.
Many people often believe that pelvic health Physiotherapy is only for women during or after pregnancy, however, there are a vast number of non-pregnancy related issues that can also be treated through pelvic health Physiotherapy, including male pelvic health issues.
Shockingly, 1 in 3 women experience pelvic health problems during their lifetime, but many tolerate these problems, often for years, either being too embarrassed to seek help, or are completely unaware that there are such treatments available.
This is where pelvic health Physiotherapy at Katie Bell Physiotherapy & Wellness comes in. Our aim is to increase awareness of these common pelvic problems and complaints, so that men and women take action in seeking Physiotherapy, as there is growing evidence that Physiotherapy can alleviate, and in many cases, cure pelvic health issues.
What are the benefits of pelvic health Physiotherapy?
Pelvic health problems can have a huge impact on our social lives, confidence, physical activity levels and day to day life. The main benefit of Physiotherapy is that through a thorough assessment and regimented treatment, you can start to enjoy your life again, gaining independence away from your health concerns.
Provide answers to unanswered questions
With pelvic health related problems, knowledge is power. The fear of the unknown is a true cause for worry and anxiety, however, the answers are out there!
Alongside a personalised pelvic Physiotherapy exercise rehabilitation plan, it is important that we provide you with the knowledge of how best to manage your symptoms in order to improve your function and quality of life. Our pelvic health expert will provide you with:
Developing strategies to help you suppress bladder and bowel urgency
Giving you an understanding of what influences your symptoms and how to change them
Learning strategies and improving the ability of your body to empty your bladder and bowel effectively
Ensuring you're able to do the physical activity you love without fear of symptoms limiting you
Pelvic floor dysfunction rehabilitation
The pelvic floor is a group of muscles that support the pelvic organs, form the birth canal and creates the passage for urine and stool. These muscles need to be able to contract to keep us continent, relax to allow urination, childbirth and sexual intercourse.
If we have a dysfunction in the pelvic floor muscles, whereby the pelvic floor is too weak, or too tight, it can cause problems related to our pelvis, pelvic organs and normal bodily functions.
These pelvic floor muscles can be exercised through an individualised & structured pelvic Physiotherapy exercise plan in order to rehabilitate this group of muscles to improve your overall pelvic floor health.
What pelvic health conditions can Physiotherapy treat?
Pelvic health Physiotherapists can help treat a wide range of conditions, whereby we will work with you to put together a personalised plan. Depending on your symptoms and objectives for treatment, this plan could help with such things as the following:
Pelvic girdle pain
Pelvic floor dysfunction
Bladder & Bowel incontinence
Pelvic organ prolapse
Sexual dysfunction
Pre & Post-natal problems
Back pain
Wide range of pregnancy related musculoskeletal problems
Pelvic health Physiotherapy with Katie Bell
Our mission here at Katie Bell Physiotherapy & Wellness is to help each and every man and woman that comes to our clinic take back control of the symptoms affecting them, helping them regain the freedom to do the things they love and need to do each day.
Emily Elgar heads up our Pelvic Health Team and is our Specialist pelvic health Physiotherapist and is a true expert in her field. Emily has assessed and treated thousands of women throughout the full lengths of pregnancy and non-pregnancy related pelvic health related problems. She also has a particular interest in high level performance, helping women achieve high impact/ high performance exercise, and also works as a life coach to help address their full wellness needs. We believe that true pelvic health requires a team approach and a high quality of care, guidance and support.
Our award winning services will help you move better, feel better and live better. Contact us today!