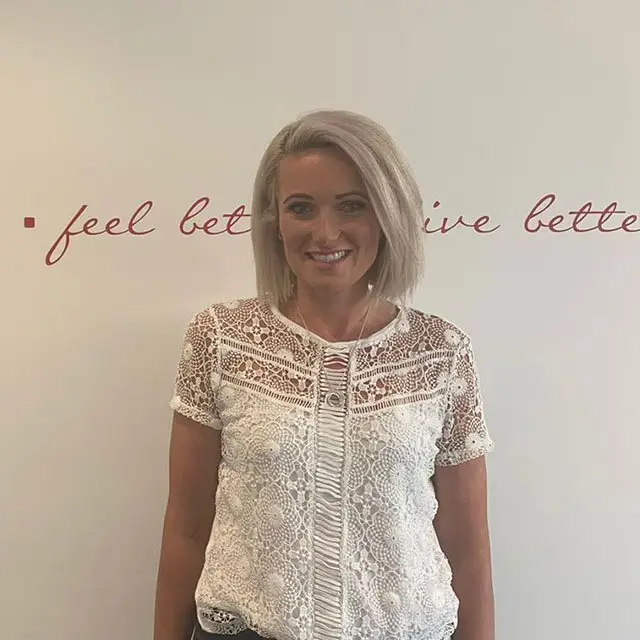 Helen's one of our massage therapists. She's a keen runner, swimmer and all round fitness enthusiast. Here she tells us more about the benefits of massage.
'To me, the body is like a car, it needs to be fed to work, it needs oiling, and it needs an MOT. We spend so much on our cars and then we can get rid of them. We only have one body, so why don't we look after it like we look after our cars?
I probably do more miles in my body than my car. I have ran and swam many a mile over the past 6 years or so, in races and training including:
Round the Isle of Wight (79 miles in 2 days)
Round the Isle of Angelsea (135 miles in 3 days)
Edale to Hawes the first 108 miles of the Pennine way in 3 days
The West Highland Way (98 miles) over 5 days
Over the past 9 months I've also ran the 'Limestone Way' – 43 miles from Ashbourne to Hope and the 'White Rose Ultra' a x2 30 mile lap course (60 miles) in the West Yorkshire Hills in November, half of it in the dark.
This year I took part in one of the most prestigious events in New Zealand – the Tarawera Ultra, a 102km trail race across some of the most spectacular sacred trails in the North Island. And Easter this I ran the Devon coast to coast 109 miles over 4 days incorporating Dartmoor and Exmoor and some interesting battles with 'mother nature' aka the great British weather.
I've also completed a 24 hour swim at Hathersage, which involved swimming 28 miles over the 24 hours on the longest day of the year.
So, giving my body an MOT by having a sports massage gives me reassurance that any niggle or small pain I have may not be as serious as I thought. Keeping your muscles in check, picking up on any issues before they grow can give you the confidence to do what you love doing. Just like when you take your car in for its service and MOT.
Your body is your car engine, things need to work together, fluid and smooth. When muscles shorten and 'fascia' (cling film like wrapping surrounding your muscles) gets sticky and tight it can restrict movement then there is potential for injury which creates pain. And no one likes pain. Sports Massage can help to relax tense muscles by removing any 'adhesions' (people often talk about 'knots' in their muscles) to help restore full range of movement
Sports massage can also help reduce stress – it promotes relaxation by releasing endorphins which act as natural painkillers that calm the body to reduce stress.
After a sporting event you may experience the DOM's – Delayed Onset Muscle Soreness – this is not about lactic acid build up. Massage does not get rid of lactic acid. DOMS is cellular damage in your muscles creating the soreness. Sports massage can help rebuild this damage by increasing blood flow to the area, feeding fresh nutrients to help your muscles repair quicker.
Sports massage is fantastic for maintenance and injury prevention, so I recover faster, and can get back to running. I especially like it post event to decrease muscle soreness and restore my full range of movement, and it's certainly needed when you are running more miles than what your car does!'
Feeling inspired by Helen? We're continuing our charity fundraising events in the form of a 7.5km run around Millhouses Park on Bank Holiday Monday 7th May 2018.
Contact the Client Care team on 0114 327 2080 or email hello@katiebellphysio.com
Our award winning services will help you move better, feel better and live better. Contact us today!