** Exciting Announcement**
Sharon Tapley (dip Hyp) is joining our team. Sharon is a clinical Hypnotherapist and is an expert at working with people who are in pain, people who are very stressed and feel like they are spinning a thousand plates, or people who feel they are overweight and need help.
Sharon gets some amazing results and we are delighted to have her as part of the team.
A personal note from Katie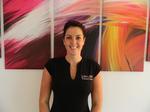 So, who is doing dry January or as my mum stated – "I am doing a damp January!?" Who has started a new diet? Who are has fallen off the healthy band wagon already?
This month sees lots of people starting new diets, exercise regimes, giving up things and the list goes on.
At Katie Bell Physiotherapy & Wellness we have ran a 10 day Kick Start Health Program where I have guided 23 clients through a healthy eating and exercise program and a cleanse. Between us all (me included who has done it with them), we have shed nearly 6 stone collectively! The Kick Start Program has been designed to get people to try new foods, make better choices and realise everyone has to MOVE more! It is about a lifestyle change, not stopping yourself from eating treats and drinking but to have things in moderation and highlight the importance of exercise. It has been a huge success and all 23 clients are feeling amazing (their words not mine!)
The Royal Society for Public Heath has this week suggested to change labels on foods to show how many minutes of exercise or activity it would take to burn of that certain food.
Would it make you think twice?
A standard size chocolate bar – 42 minutes of fast walking to burn it off
A chicken and bacon sandwich – 1hr 22minutes of fast walking to burn it off.
A mocha coffee – 53 minutes of walking to burn it off,
So during January rather than give something up (which only makes you want it more), make better choices and have things in moderation. Its ok to have treats at weekends, but get out and move the next day! 
I have popped some breakfast ideas below for you to try!
Remember life is all about balance!
KICK START HEALTH TESTIMONIAL
Loretta, Outibridge.
 I recently completed the Kick Start Your Health programme, and I must say I have never felt so good. I have always been an active individual – I love exercise and I use to be a healthy eater (with of course treats and alcohol when I felt like it). However, when I became a mum I let things slip a little. I continued to exercise as and when I could (throughout my pregnancy and whilst on maternity leave) and I tried to maintain a healthy diet, this quickly plummeted when I returned to work. Rushing in a morning getting myself and little one ready for work & nursery meant sometimes skipping breakfast, or grabbing the nearest thing I could – lots of sugary cereals too. By mid-morning I was snacking on biscuits in the office and lots of milky cups of tea. Not bringing lunch in either made me either skip lunch altogether or having shop bought sandwiches, soups or unhealthy snacks. I then felt that shattered in the evening I couldn't be bothered to exercise.
I signed up to Kick Start Your Health as I was feeling sluggish, tired, bloated and a bit grey! My bouncy energy levels that I use to have and "my get up and go" attitude was slowly disappearing. After completing this, I feel so much more positive. My skin feels great, my tummy is flatter, I have lost weight (which was not the main goal for me), my energy levels have increased (I now exercise after work even if I can't get out of the house I do it in my kitchen), and I sleep better (which is a miracle, I use to only sleep 5 or so hours a night – and this isn't due to my little one keeping me up). I am more aware of what I am putting into my body, and I will continue to make a conscious effort to prepare my breakfast & lunch the night before. I will continue to keep up the healthy eating, but will still allow myself treats and alcohol at the weekends. This was truly the kick start I needed to get myself back on track!
Thank you Katie.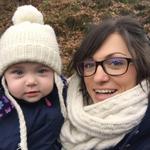 Breakfast ideas…….
Cereal – you would be better off eating the box!
Its quick, its convenient, its full of sugar, it spikes your insulin levels, it creates a mid morning hunger, it has minimal nutritional value and its naff!
Try my breakfast smoothie – can be made the day before and popped in fridge.
1 mug of almond milk
1/4 mugs of oats
1/2 mug of frozen mixed berries
1/2 avocado (don't get rid of seed – crush it up and pop it into smoothies!)
Handful of spinach
Couple of pitted dates.
Whizz up and enjoy!
Or how about Overnight Oats
Blueberries, Banana, Raspberries, Greek Yoghurt, Honey (make sure this is local and good quality), Rolled oats, Almond Milk – whizz it up, stick in fridge and enjoy the next morning.
FREE PILATES TASTER CLASS – FULLY BOOKED FOR JANUARY!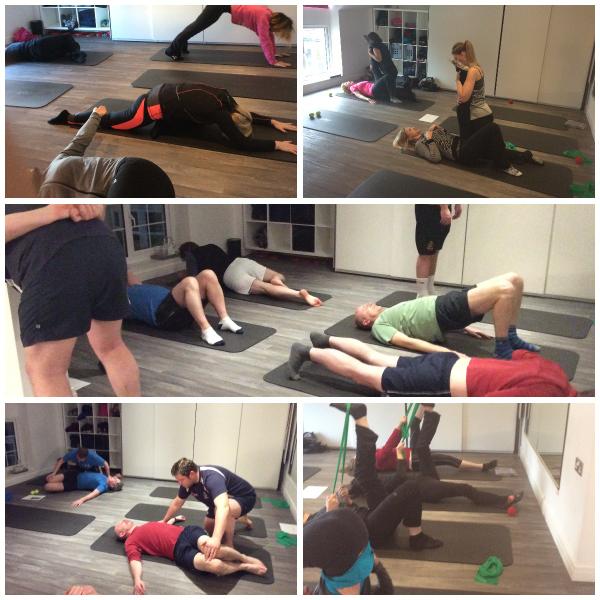 Do you want reduce aches & pains?
Strengthen your core?
Improve your flexibility?
Next dates released for February
Wednesday 3rd February 10.30am & Saturday 6th Febuary 9.30am.
Limited places available.
Email Pilates@katiebellphysio.com to book your place!
Thought for the week ahead!​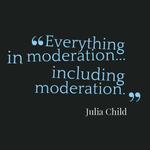 Have a great weekend!
 Katie & the team