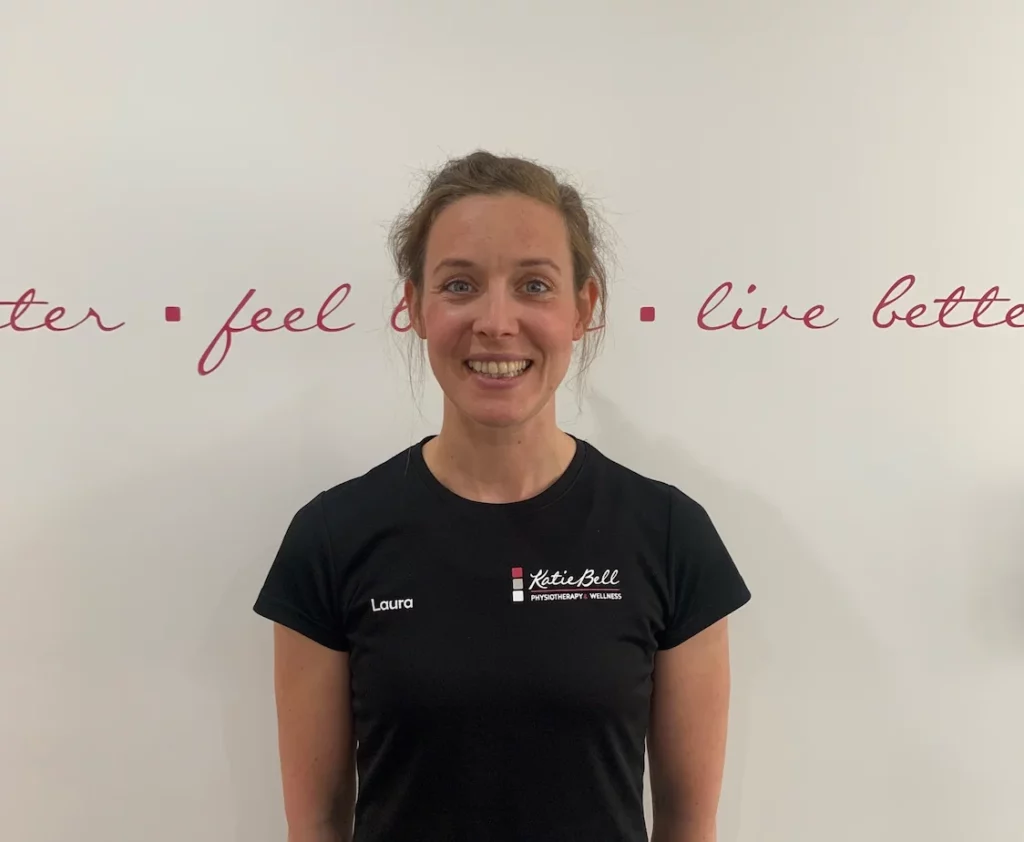 Senior Physiotherapist & Pilates Instructor
I'm a Senior Physiotherapist in the Women's Health Team, and Certified APPI Pilates Instructor. I have worked as a Physiotherapist for over 14 years and have worked within a variety of settings, and clinical areas including Women's Health, Paediatrics, Neurology, Amputee rehab and Community. I have worked both in the NHS and in Private healthcare, as well as in a variety of locations including Scotland, New Zealand and around South Yorkshire. My love for Pilates has developed throughout my career but I commenced my formal training with the APPI in 2014 and gained my certification as a Pilates instructor in 2017.
I am carrying out further training to become a Mummy MOT qualified Practitioner as well as upskilling in the area on Women's health Physiotherapy, including Pelvic floor assessment. I am also currently working towards completing the barre control Pilates method through the APPI.
I love being a Physiotherapist. It is a privilege to work with people to facilitate their own recovery or improve their self-management. I love seeing people being able to perform, achieve or improve their function and ability to a greater level. Educating my clients and helping people to be informed about their bodies and individual conditions is how I feel we can see better progress and results. It's a wonderful, rewarding job.
Over my 4 years of working within the KB team I have always felt inspired by the energy, motivation, and determination the team share. To work with like-minded people who are as committed and passionate about their role is special thing. I love that this energy and drive flows into community events out with the clinic also, and a few events I have been a small part of include: a Charity fundraiser Ball; local event support (Sheffield ½ marathon), and their own fun run in Milhouse's park. As well as the great staff team trainings and fun social events.
Qualifications, Achievements & Relevant Experience
BSc (Hons) Physiotherapy 2007 – First Class Honours degree, Glasgow Caledonian University
L3 Certified APPI Pilates Matwork Instructor 2017
APPI Antenatal and Postnatal Pilates course 2018
APPI Pilates for Scoliosis 2018
The Schroth Best Practice Practitioner course, Dubai 2017
Hobbies, Hidden Talents & More Info
I have 3 young children and enjoy spending time with my family and husband Steve. We love the outdoors and visiting our extended families in both Scotland and Northern Ireland, as well as our Church family in Sheffield. Prior to having children I played hockey, netball and badminton competitively, but now I prefer to use my free time to run, and am currently training towards my first ½ marathon event later this year. I love to travel and my husband and I spent two years living and working in New Zealand prior to moving to Sheffield in 2011. In New Zealand we loved exploring and adventuring through activities including snowboarding, hiking, scuba diving and running – we also did a sky dive and bungee jump!
Believe it or not, at primary school age I said I wanted to be a Physiotherapist (even before I could spell it!), apart from a brief season of wanting to be a home economics teacher! As I felt confident this was my career trajectory I chose my subjects through school appropriately and carried out the relevant work experience. I left my small village in the Scottish Borders at the age of 17 to start my 4 year university degree in the big city of Glasgow! I have never looked back. My career choice has allowed me to travel and work abroad, and has, and continues to, open up opportunities to learn and grow in my chosen profession. I am committed to continued professional development and there are always new things to learn and upskill with.
My hidden talent is less of a talent but a small flaw: I often forget to count down reps during teaching classes as I get too carried away with all the chat! This means you might find that you'll be doing a few more reps than I originally said – but that's all extra work that will help you see the improvements you're after!
If you have any questions or would like to book an appointment you can send us a message, email us, call us or book online.
I saw Emily for quite a few months after the birth of my baby and she was amazing. I honestly couldn't have been better looked after by her. She was so reassuring and gave me a plan for getting rehab and getting back into fitness. Emily is also so lovely to deal with and I really enjoyed our sessions. She is really knowledgeable and you just know you are in safe hands. I used to have regular massages with Hannah and James who were both excellent. I only stopped because we moved out the area. The Diamond package for monthly massages is well worth it. I also went to the baby and me Pilates course, which was really well led with great corrections.
Great overall experience! I went in and did a taster session, loved it so much that i now attend every week. The place is really friendly, well organised and i am progressing nicely. Big thanks to everyone at Katie Bell.
Fantastic Pilates sessions with amazing instructors. Would highly recommend!
robert addenbrooke
2022-06-24
Friendly, personal attention from all the staff, nothing too much trouble. Glad to have found such an enjoyable place to keep fit.
I've had 3 sports massages over past few months with James and I've been really pleased with the service each time. The practice is clean and calming and all the staff are lovely. Would recommend to anyone!
Justin Parfitt
2022-04-27
What a friendly and professional team at Katie Bell - I have thoroughly enjoyed my pilates classes so far and am already feeling the benefits - great to come across such a well run organisation that exceeds expectations.
Tarandeep Rallowal
2022-03-01
Amazing service and treatment plan, helped me resolve a long running chest injury with speed and efficiency!
Gabriela Lopez-Gonzalez
2021-11-11
Great pilates, yoga and staying fit. I have been attending the strength and conditioning classes for the last 3 months and can feel the difference.
Matthew Robinson
2021-10-13
Excellent service, had a strain in my back and they made me an appointment the same day. All staff were great, the consultation and sports massage was so beneficial and really helped, good tips and advice as well. Well worth it and would recommend to everyone.