Learn how to speed up your recovery after having a baby with Katie Bell Physiotherapy & Wellness.
Our week by week online program is focused on your physical recovery and well being during & after pregnancy, developed by specialist Women's Health Physiotherapists.
If you're looking for professional support and advice following childbirth, but you're not sure where to start, try our short at-home rehab course.
Ideal for gifting to new mums, or buying for yourself, this course can act as a foundation for post-pregnancy and post-birth recovery – which can take a huge toll on your body! Our expertly-led course can also help to:
Inform you on what's safe and appropriate for you in early postnatal rehab without having to wait for an appointment.
Treat back and pelvic pain caused by pregnancy, and ensure it doesn't come back to bite you in months to come.
Easy & simple strategies to recover from birth including information on tears and c-sections, and what you can do to help yourself.
By following this 6-week program, you will be able to return to sports faster.
Expert advice created and delivered by Women's Health experts that work with similar clients day in, and day out.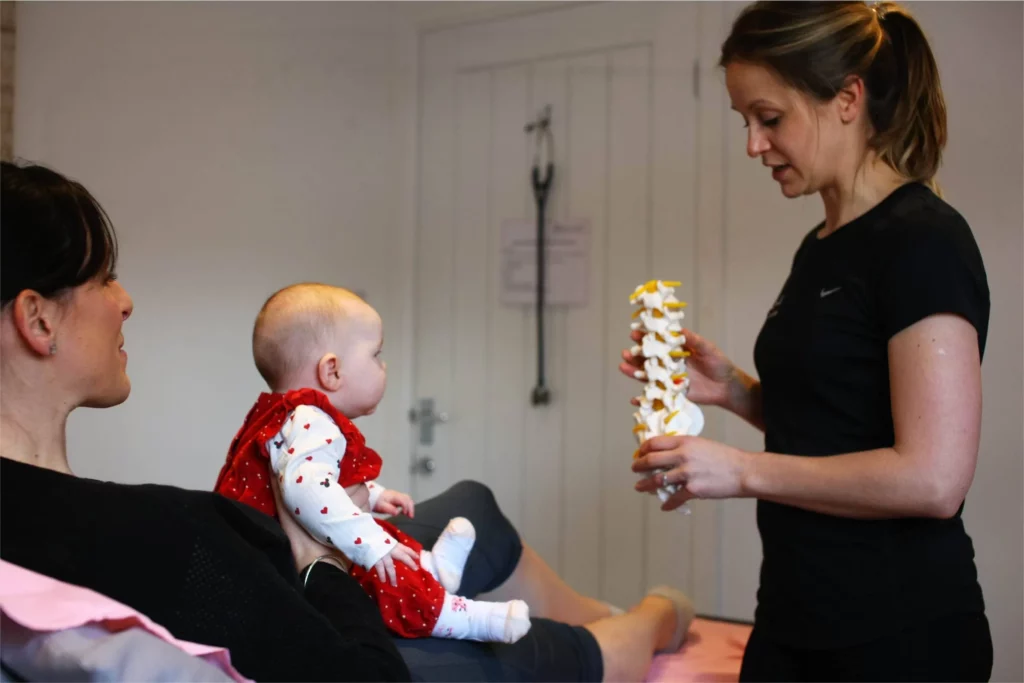 Why is this course right for you?
A 0-6 week program for postnatal ladies, developed by industry experts and mummies too!
Get access to week-by-week, physiotherapy-led support and rehabilitation without needing to leave your house.
Our course covers all aspects of early postnatal recovery including wound management, pelvic health restoration, tummy gap rehabilitation, posture correction, how and when to return to exercise, and so much more!
Easy to watch videos from our experts who will guide you through exactly what you need to know and do. No books, no reading, no travelling and can be done anywhere, anytime.
A supervised pelvic floor program which follows the NICE guidelines after the delivery of your baby.
Our course is an accessible, cost-effective way of focusing on your rehabilitation in the early stages to lay the foundations for a fit and healthy mummy.
A way to feel supported, guided and looked after during the first few weeks of having your little one.